One-click payments with GoPay
With the new payment gateway, your customers will no longer have to search for and copy a card number over and over again. All they need is literally just one click. How does that work?

Have a look at what the remember me mode looks like.
 
The very first payment

When making the first payment, customers can see the default payment gateway window. There's an option Remember card which can remember card details and store them for any future payments at all the GoPay merchants' e-shops.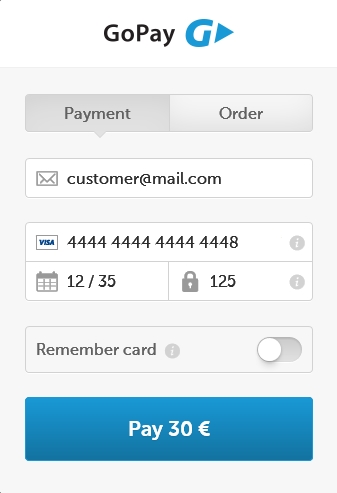 To remember the card, customers select the Remember card option. Once they do so a new field with phone number add appears. Adding a phone number is required for security reasons. Moreover a SMS code will be sent to that number when the following payment is made.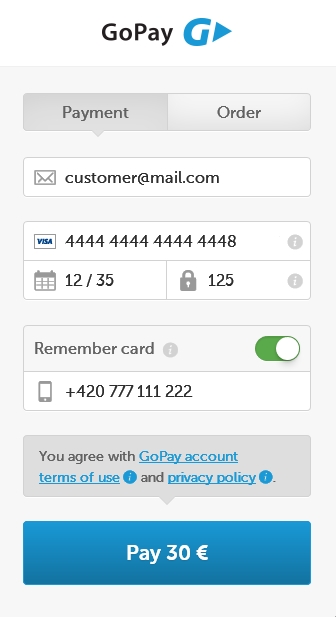 Once they click Pay the payment is processed.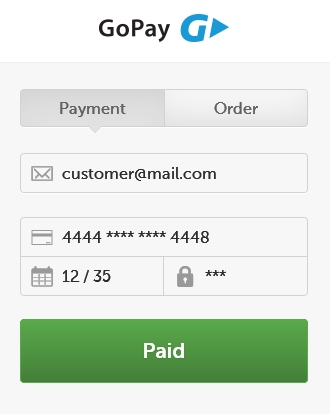 The second following payment
When paying for the second time, an SMS authorization code is sent to the customer's phone number. Note that customers must always use the same e-mail address.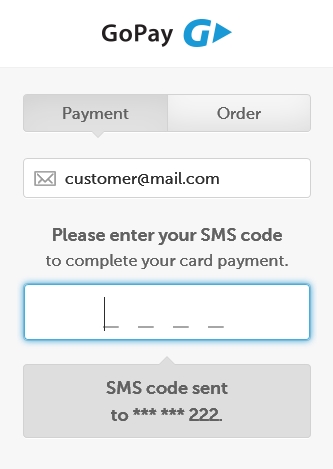 Once the customer enters the code they are automatically signed in to their card.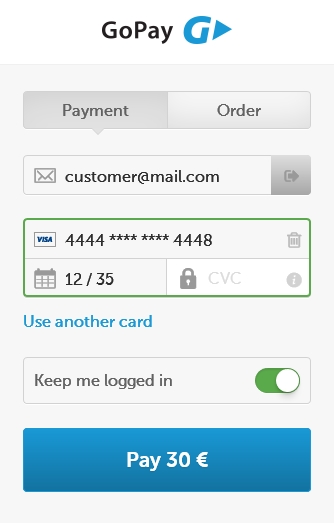 The Keep me logged in option is turned on by default. It must be turned on if customers want to enjoy one click payments when making the following payment.
Once they click Pay the payment is processed. After that they can see the Paid message.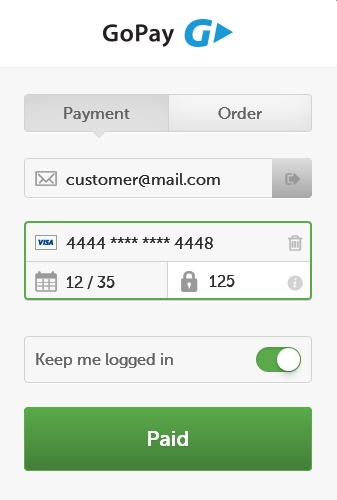 The third payment and all the following payments
When paying for the third and every other time, your customers are automatically signed in to their card and they can pay with one click. Note that the e-mail address used must always be the same.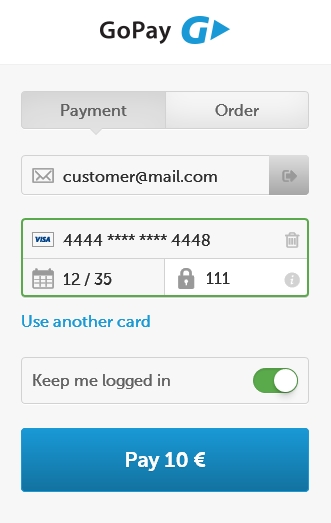 GoPay's tip:
There's a maximum limit of 800 CZK for one click payments.