Basic features of the Inline payment gateway
Do you want your e-shop to perform better? Are you getting through an everyday struggle with a low conversion rate? The inline payment gateway is the best solution for you. Let your customers enjoy fast and seamless payments with the inline payment gateway.
The basic feature of the inline payment gateway is that the dialogue box shows up directly above the page of your e-shop. When making a payment customers don't get redirected anywhere and they always stay at the page, which leads to a better conversion rate. Moreover it's a nice and seamless solution.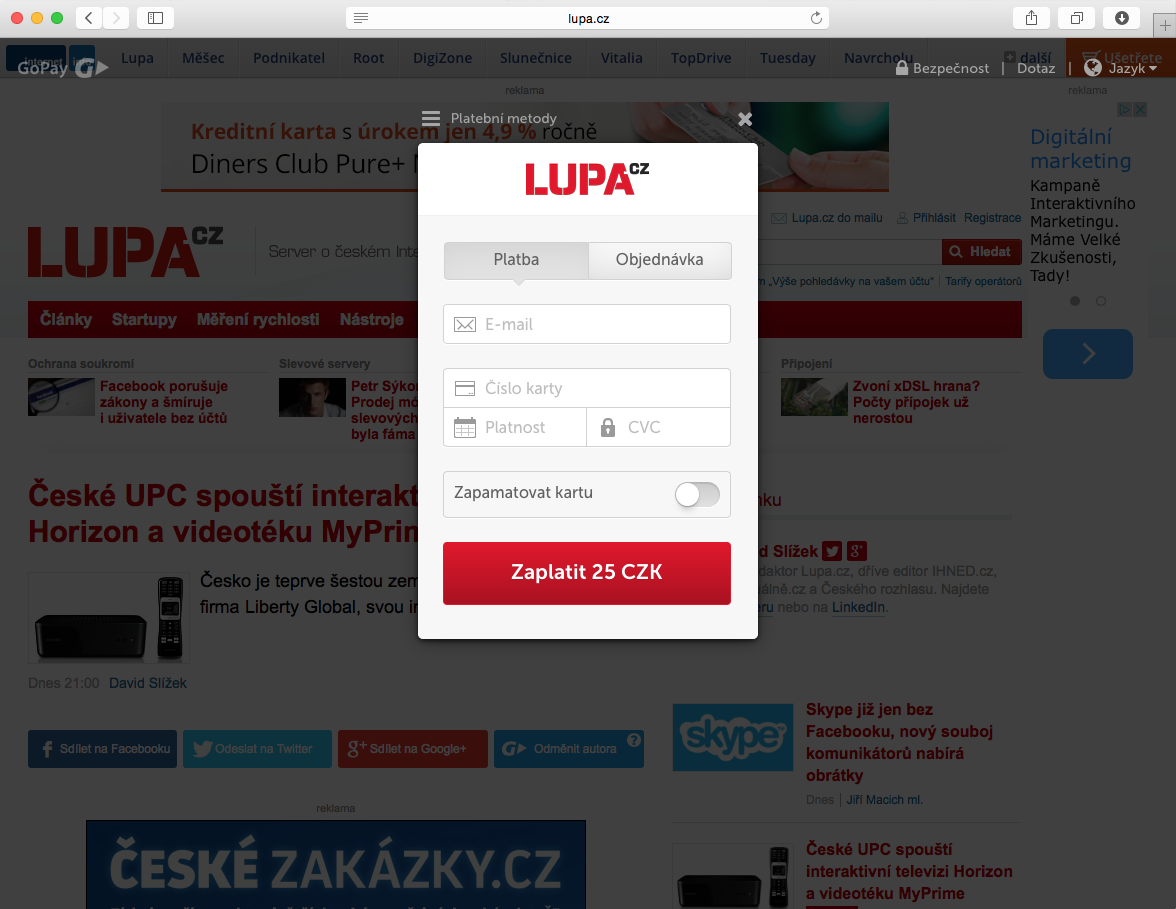 The biggest advantage is that customers feel that the checkout process is natural and seamless and an integral part of your e-shop, without you being exposed to a thorough security check over handling sensitive cardholder data. Cardholder data are strictly separated from your e-shop and you as a merchant doesn't have any access to them. All the sensitive information are processed at GoPay according to PCI DSS rules.
Our tip: The inline payment gateway offers an advantage of an onsite payment page without you having to process sensitive cardholder data.
You can customize the payment gateway interface to make your customers feel that the payment occurs directly at your e-shop. Customizing the design of the payment gateway to the design of your e-shop is one of the basic features of GoPay. It can automatically customize to the colour of all your buttons, links, etc. All the variants of the payment gateway, such as Inline, Redirect and Mobile, can be customized in that way.
Our tip: To customize your payment gateway contact us at podpora@gopay.cz.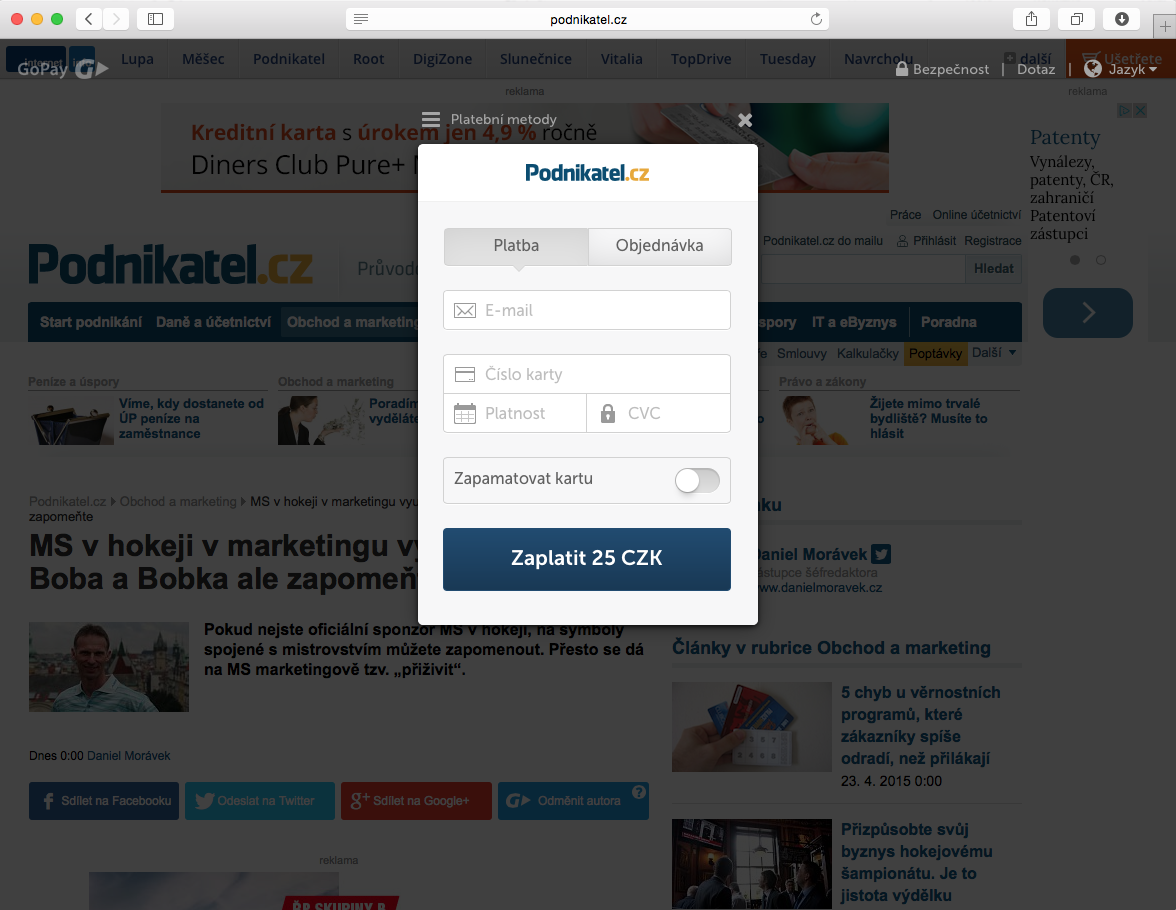 Customers feel more safe when the payment gateway is customized to your brand design. The design of both the GOPAY s.r.o. company and the GoPay payment gateway is less striking and almost invisible.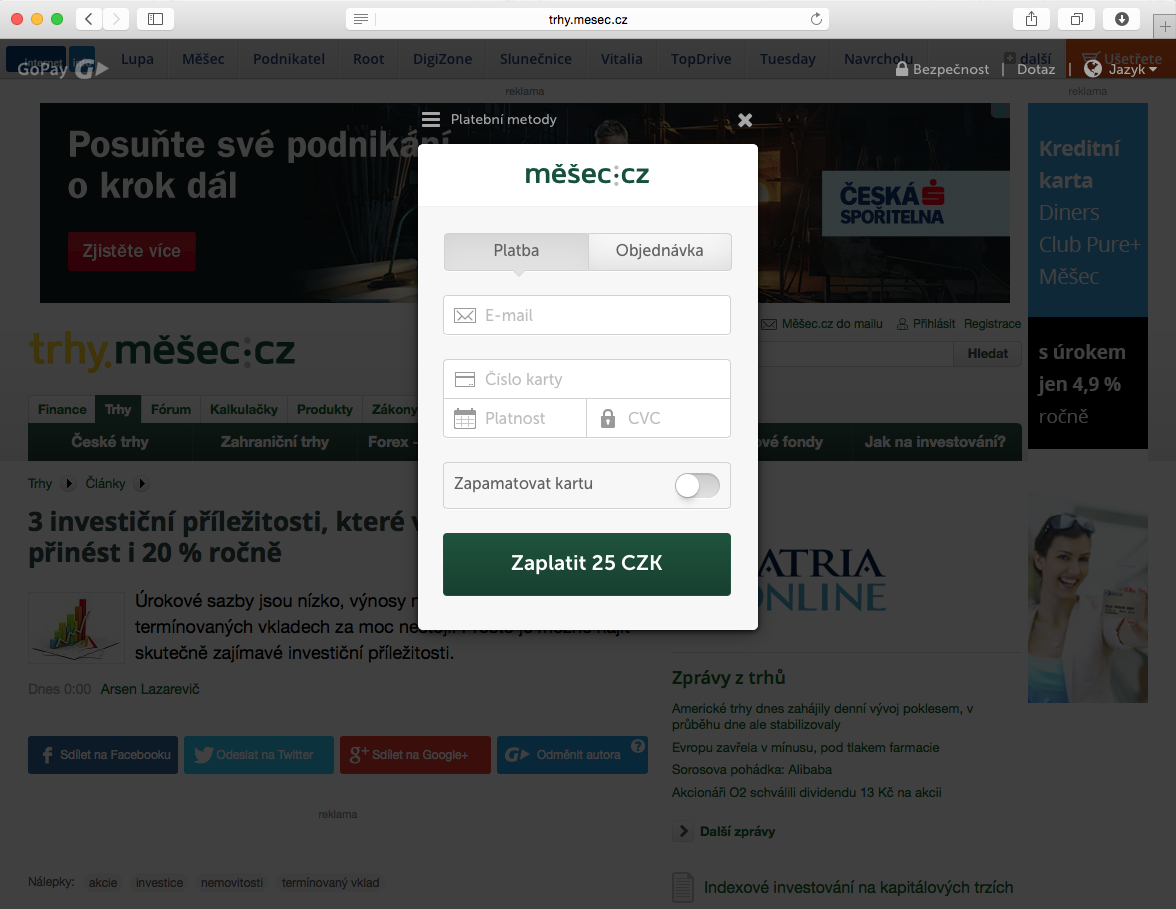 Only e-shops which support HTTPS can use the inline payment gateway. The GoPay payment gateway is as much secure as possible.
The payment process is always the same no matter what type of the payment gateway you use.