How do I find out my payment status?
When you pay with GoPay, you receive a status e-mail.
You can check your current payment status via that status e-mail. 
Click the red button and check your payment status.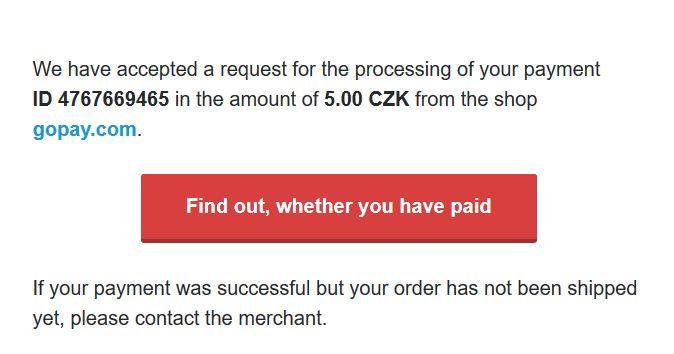 After you click the button, you will be redirected to the checkout page. You can view your payment status there. 
If your payment wasn't successful, contact the merchant and request a payment link.