How do I set up an account for accepting payments?
Sending us your quote is the very first step in order to get the payment gateway. To start accepting payments, it is necessary that your website is completely finished. You can also send us a non-public beta version, if you haven't launched your website yet. 
To send us your quote, follow the steps below:
1. Go to our website. 
2. Click Sign up in the right upper corner (a yellow call-to-action button). 

3. Fill in the form.
Please, fill in all the fields. Based on the data you provide we can make you a price offer. The more details about your business we know, the better.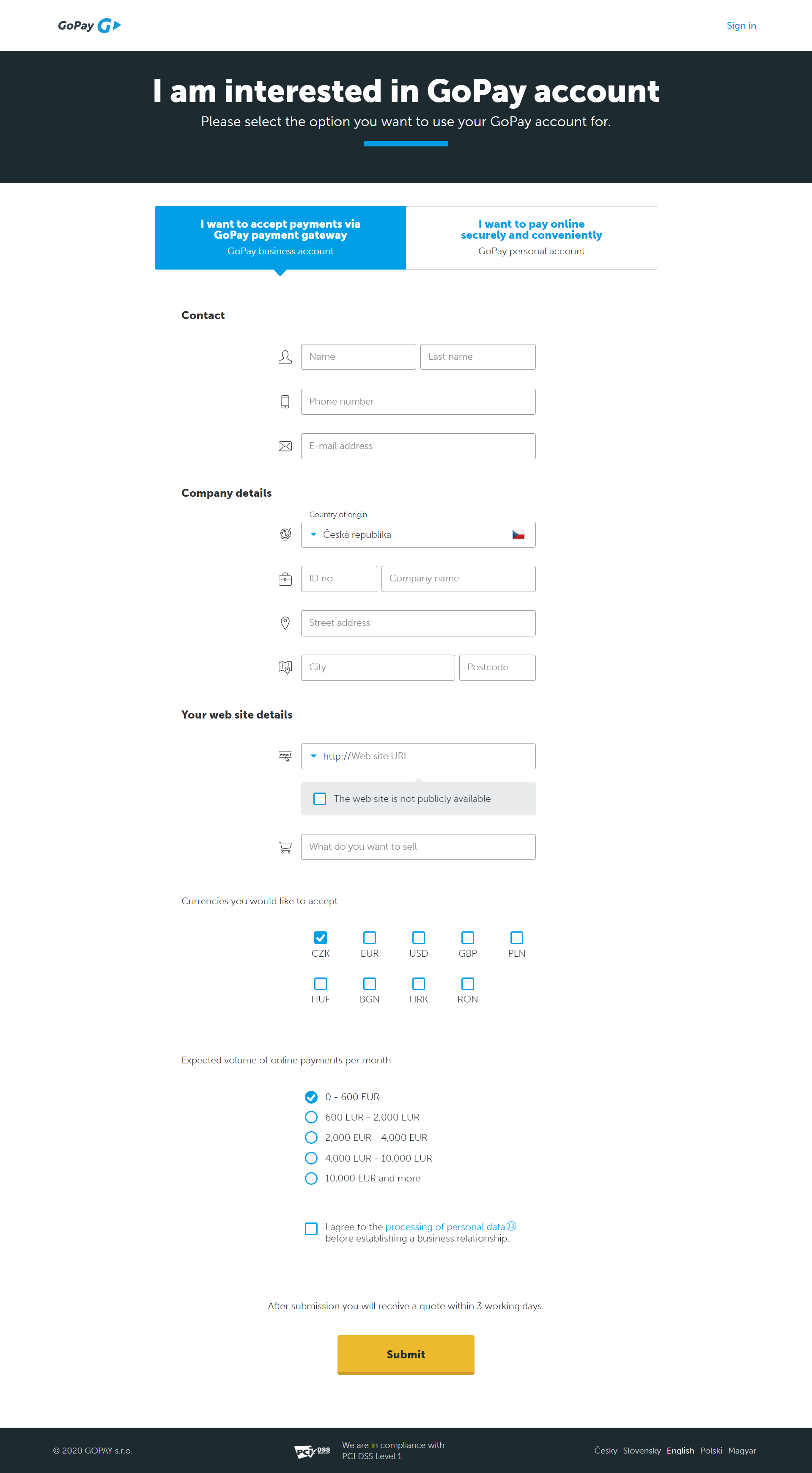 What follows after you send us your quote?
After you send us your quote, we will contact you within 3 working days. We will prepare a price offer for you and a registration form (a contract). 
What is a registration form?
A registration form is a document, which provides your registration to our customer system. Also, it includes a list of fees of all payment methods. 
If you agree to the price offer provided in the registration form, you can send us the filled in form back. After we receive your completed registration form and you sign it, we will send you your testing credentials.