How to sign in to GoPay business account and reset password
Do you want to log in to your GoPay merchant account to see an overview of payments, fees, and other payment gateway settings?
It is that simple.
How to sign in? 

1. Go to the GoPay website.
2. Hover over "Sign in" on the right and select "GoPay business account".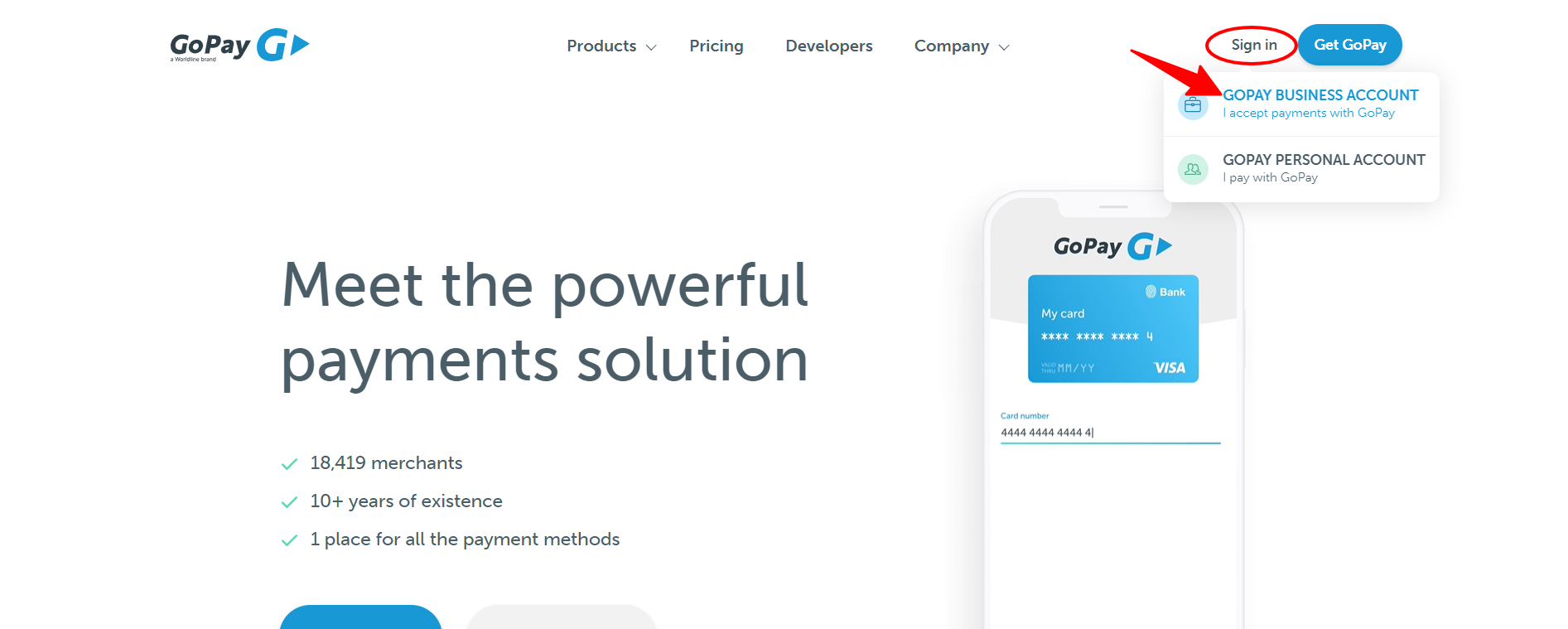 3. Then you will be redirected to the business account sign in page.
4. Enter your login details. You recieved those details via SMS when the payment gateway was implemented. If you do not remember them, please contact our customer support via e-mail podpora@gopay.cz.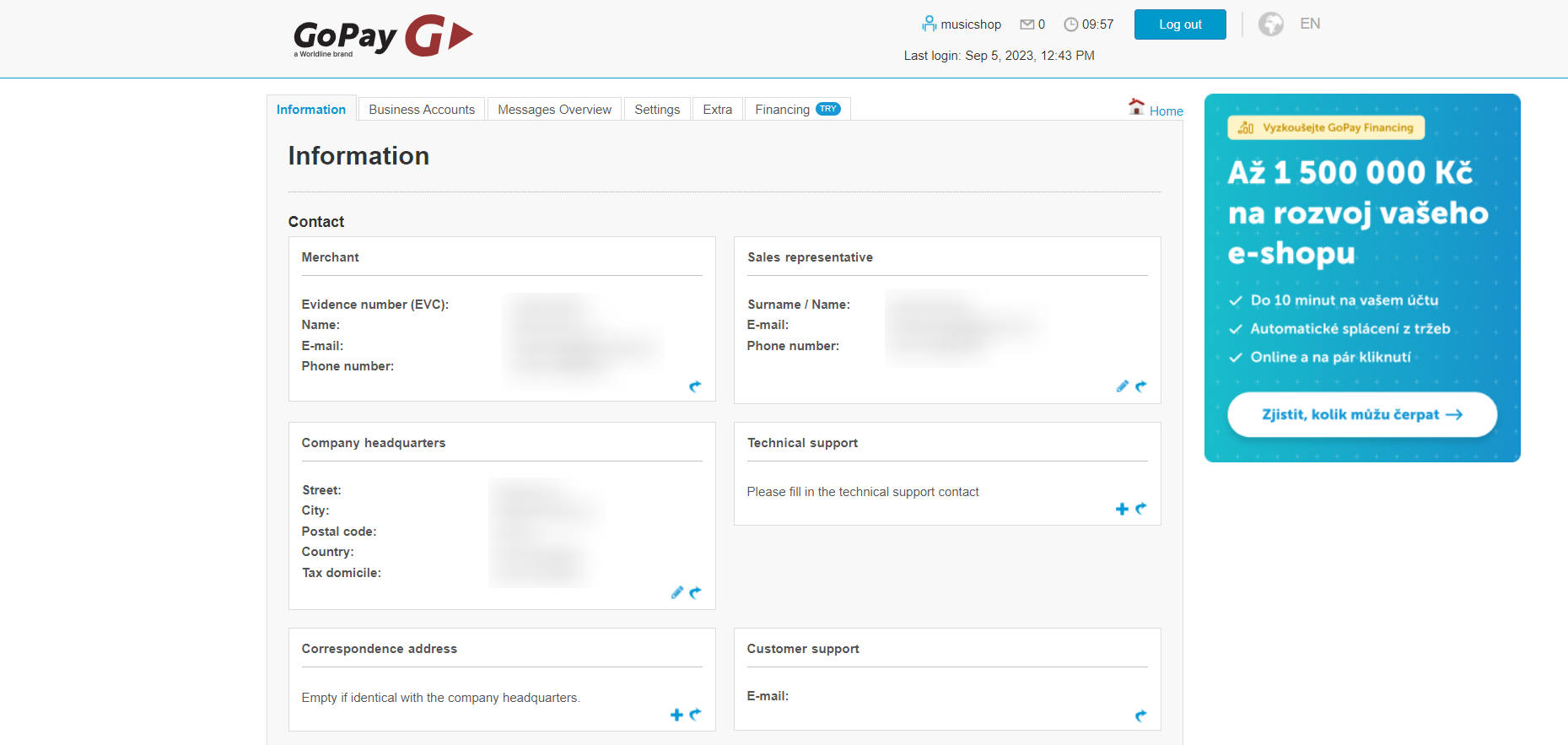 GoPay Tip:

What should I do if I don't remember my login details?
If you don't remember your login details (username and password), contact customer support at podpora@gopay.cz.

Can I log in by email instead of my username?
No. When logging into your business account, you always enter your username, never your email.