How do I sign the contract?
You can sing the contract via the DocuSign application. DocuSign is a fast and easy way to electronically sign documents. It's a safe application, compliant with legal regulations and technical standards. 
Open the document
First you receive an e-mail from us. 
Open the e-mail and click "View Documents".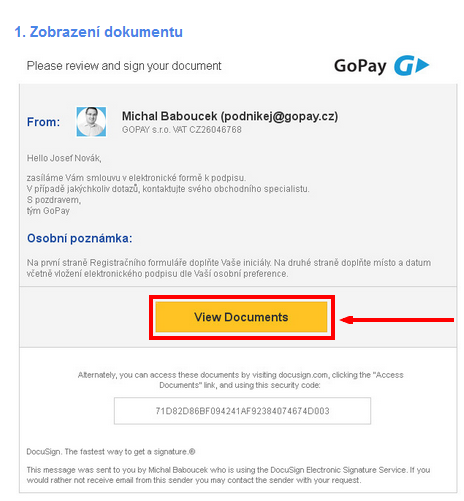 ---
Signature request
You will get a signature request which contains a person who is authorized to sign documents on behalf of GoPay. Also, there will be a document to be signed. 
Click "Review document".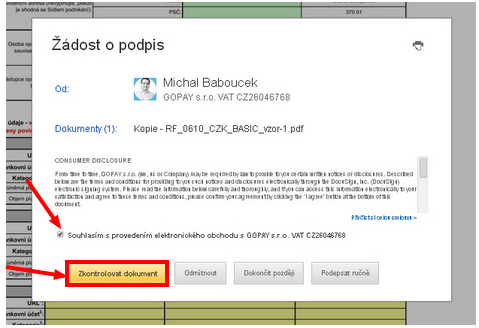 ---
First page - provide your initials 
First you see a document. Double check it and make sure all the data are correct. 
To sign the document electronically, add your initials. 
Click "Initials".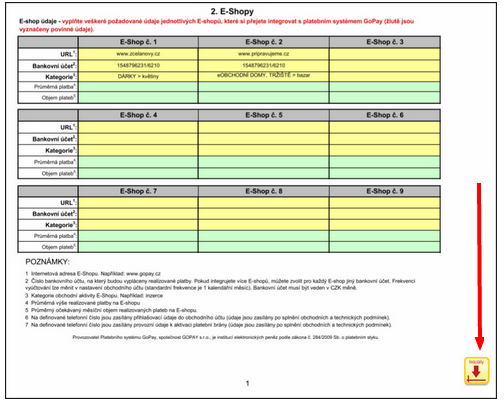 ---
Accept the signature 
By clicking on the initials button you add your initials at every page of the document and at the same time your singanture will be added at the last page of the document. After you click the button, the last page of the document opens automatically.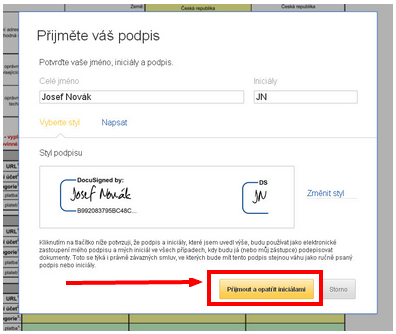 ---
Last page - signature 
Specify a place of signature (eg London) and click "Sign here". 
GoPay will be notified about signing the document automatically.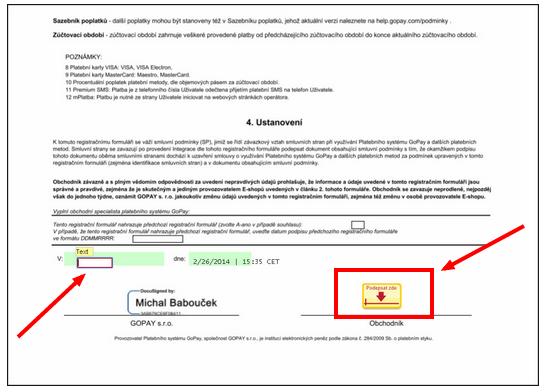 ---
Finish your document 
After your signature is confirmed, a pop up window opens, informing you that you finished your document.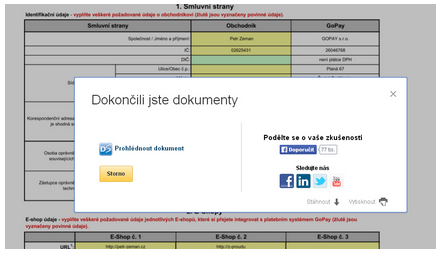 ---
Download the document 
Click the download icon in the right bottom corner of the document and download the document.