How can I issue a refund in my business account?
Do you need to refund money to a buyer? Here's how to issue a credit card or bank account refund. With the "Refund" function it's easy.
You can issue a refund in your merchant account, depending on which type of a payment method has been used. You can choose between a full or partial refund.
You can issue a refund to the following payment methods:
credit/debit cards
a bank transfer payment
online payment buttons
a GoPay account
Transactions associated with other payment methods can only be refunded to the bank account. In such case contact our customer support podpora@gopay.cz.
---
1. Issuing a refund
Log in to your GoPay Business Account. Click "Business Account" next to "Information".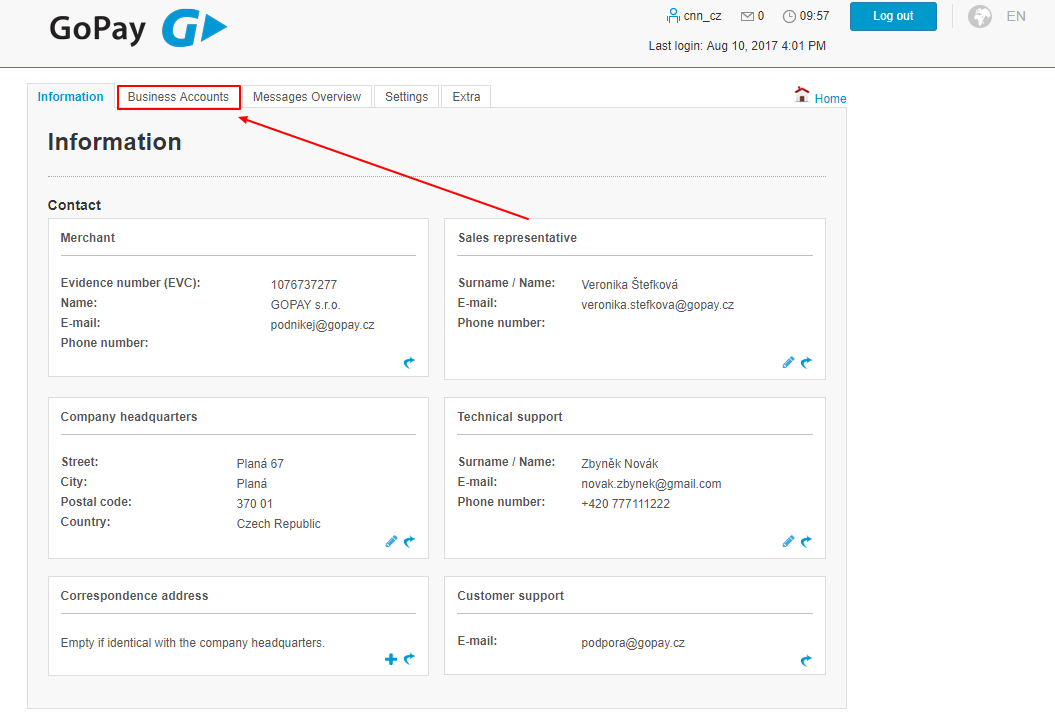 Choose the account on which the payment you'd like to refund has been made.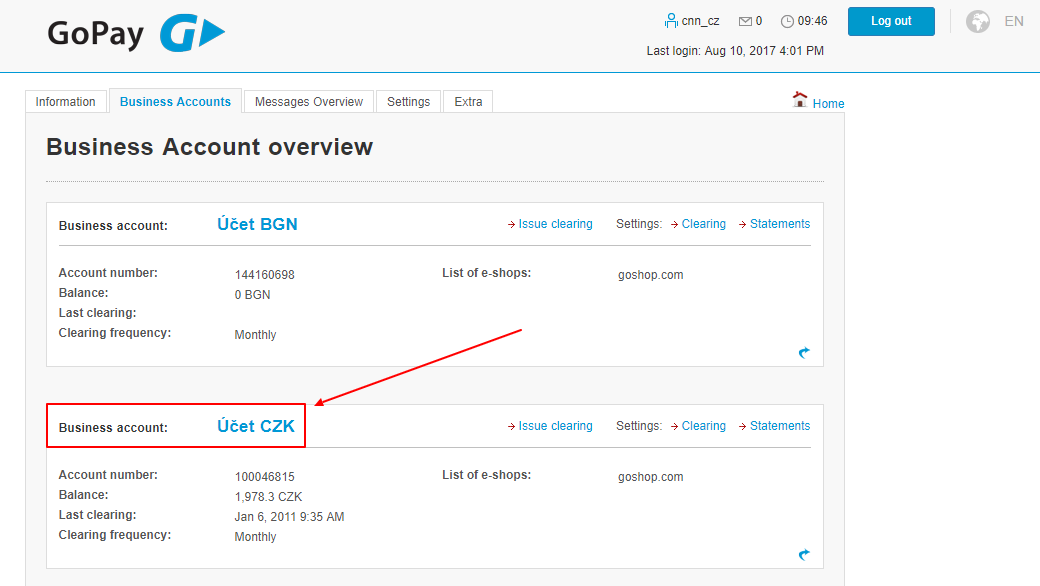 GoPay's tip: If you have only one active account, you won't see this step. You will go on with the following step.
Click "Movements" and find the payment you'd like to refund.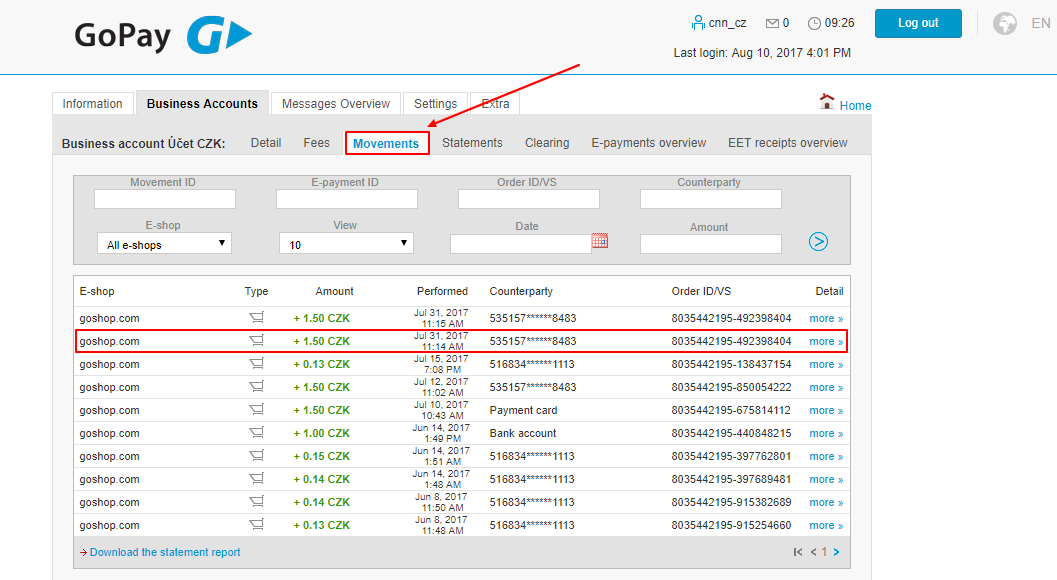 View details with clicking on "more" and make sure you really want to refund that payment. If so, click "Refund".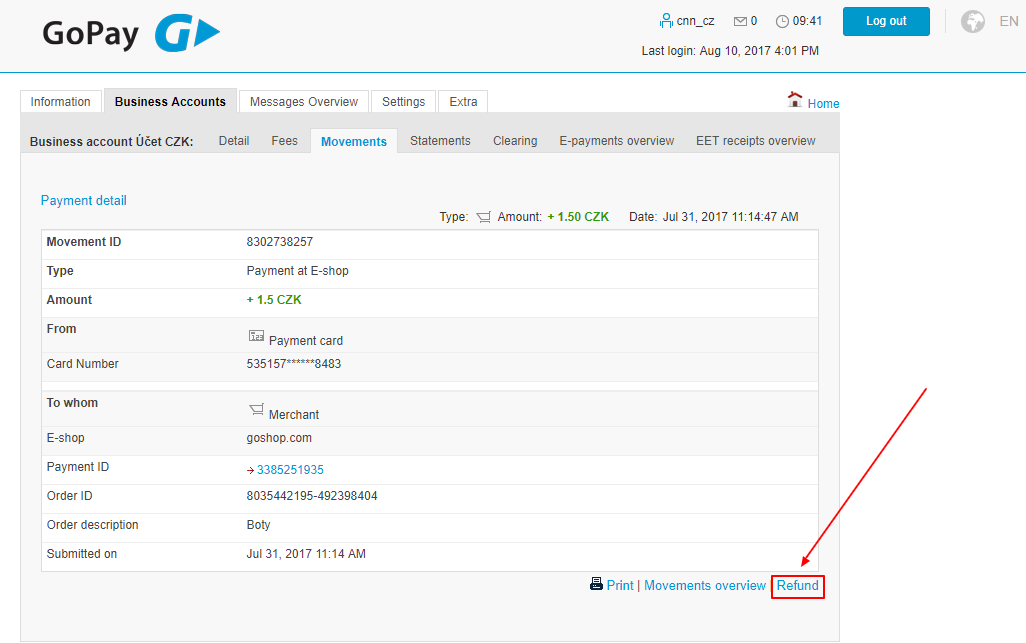 Now you see a refund form.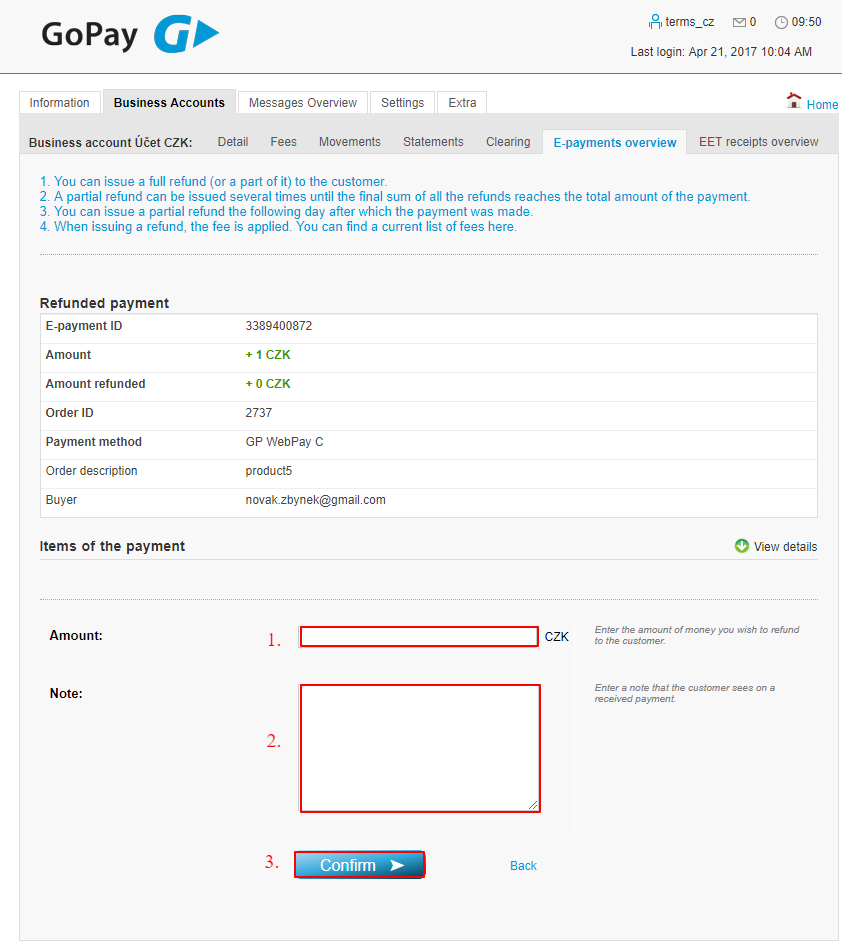 Enter the refund amount. Leave a note why you want to refund the money, for example "At a buyer's request".
Click "Confirm".
---
Now you see the details of the payment. Check the amount of money and click "Confirm". By clicking on the "Confirm" button the payment will be refunded to the payment method associated with.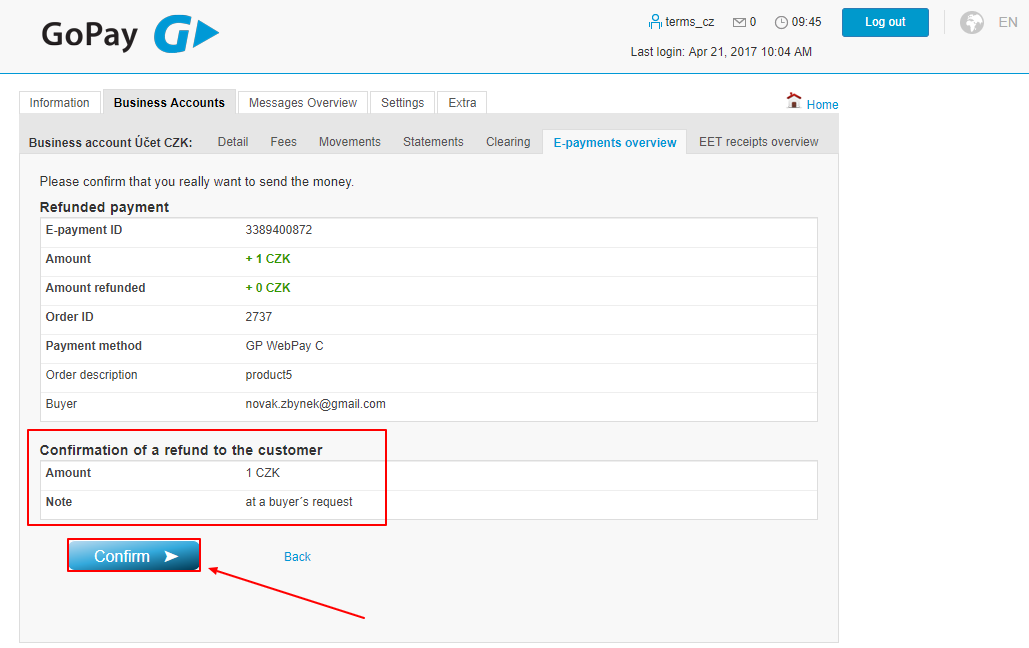 The buyer will see their refund show up within 3 working days.
Note: You can't issue a refund, which has already been issued once.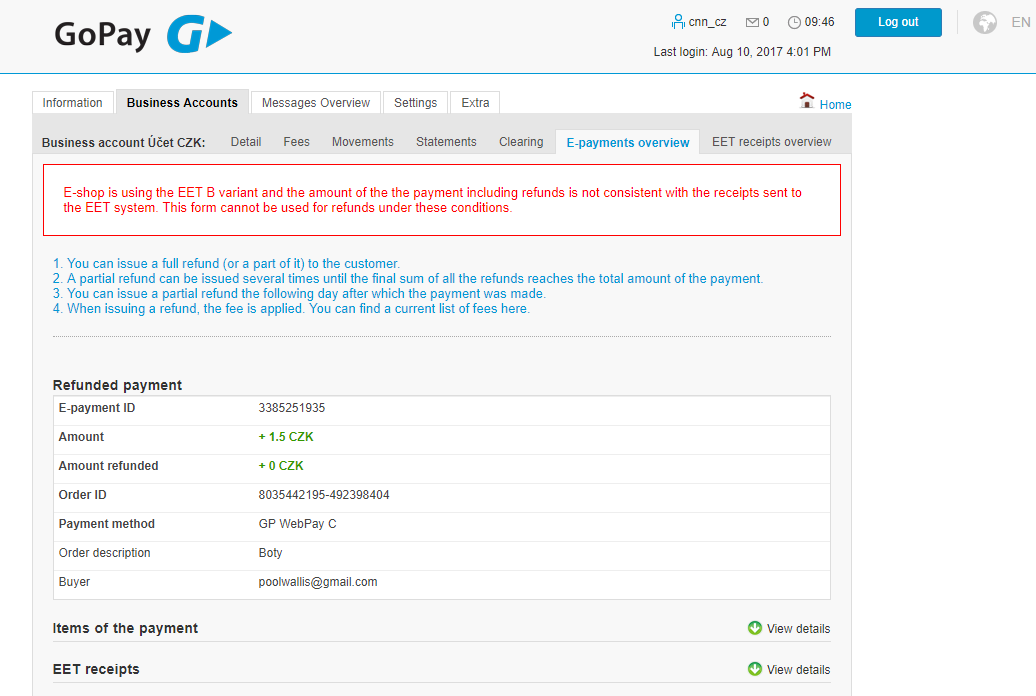 Our tip:
For the restrictions imposed by our partners, you can't issue a refund to a card (GP C) using the original payment method, if the refunded payment was processed more than 6 months ago. You can only refund such a payment to the customer's bank account.