How to install and set up the Shopify add-on
Installing the plugin
Before installing and setting up a new Shopify GoPay add-on (plugin) we recommend uninstalling the original Shopify add-on first.

Please note that the plugin can only be used for the same point of sale / e-shop url that you have registered within the GoPay payment gateway. It can not be used for Shopify temporary url (name-eshopu.myshopify.com).

The plugin is available on the Shopify App Store: https://apps.shopify.com/gopay-payments
On this page click on the Add App button and then select the eshop you want to add GoPay to. After a moment, a dialog will open where you confirm the installation by clicking Install app.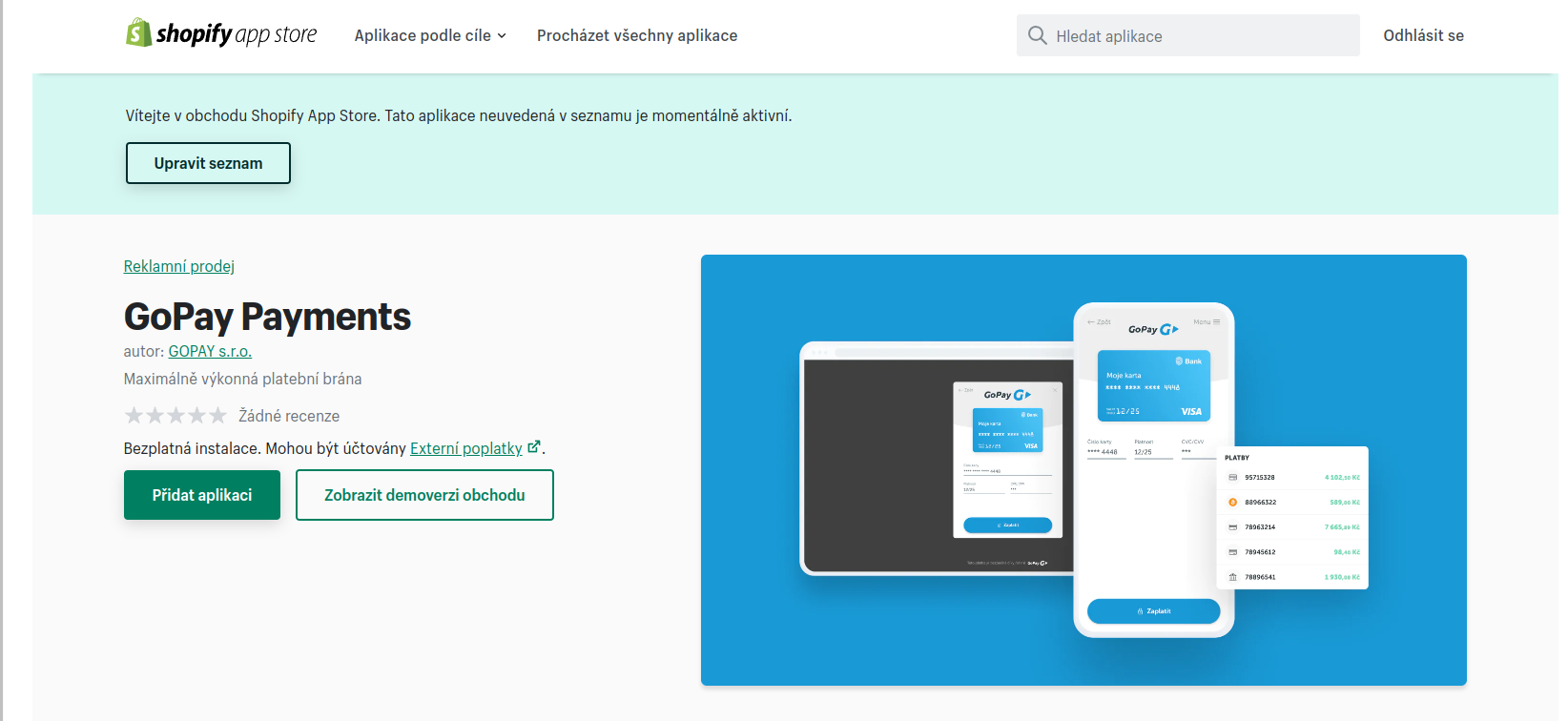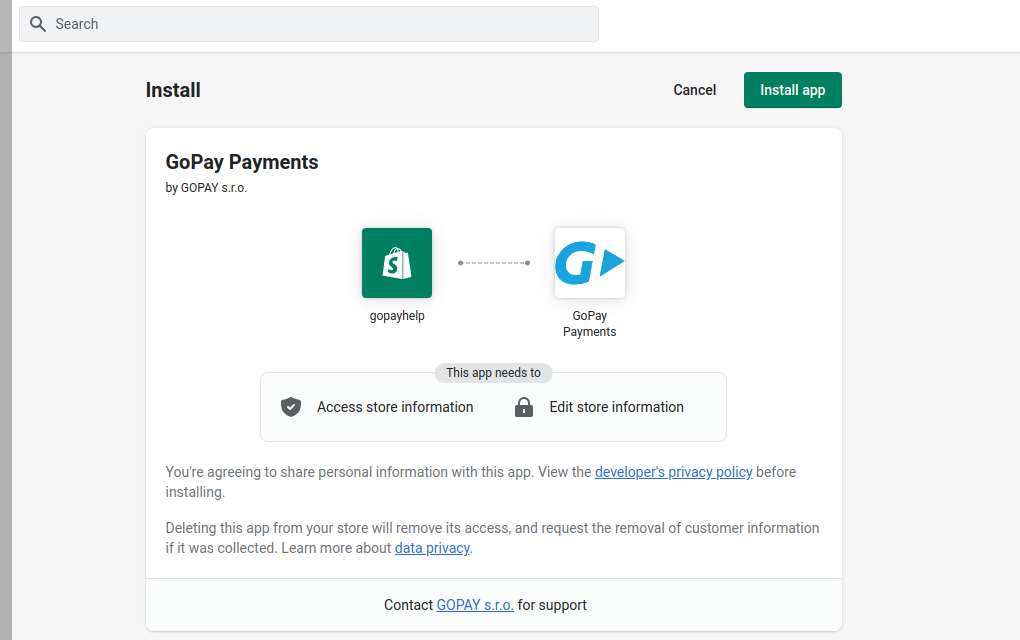 This will then open a form where you will enter your test credentials that you have received from us. On the next page enter your operational credentials. If you do not have your test or operational credentials yet, please wait to install the application and make the necessary arrangements to obtain this data first. You can contact us at podpora@gopay.cz.

When fill your credentials, please ensure that they are always entered correctly.
The test credentials (test Client Secret, ClientID and GoID) can be found in the Sandbox credentials sent by email. The operational credentials Client Secret and ClientID are sent via sms message, the operational GoID can be found in the Production credentials sent via email.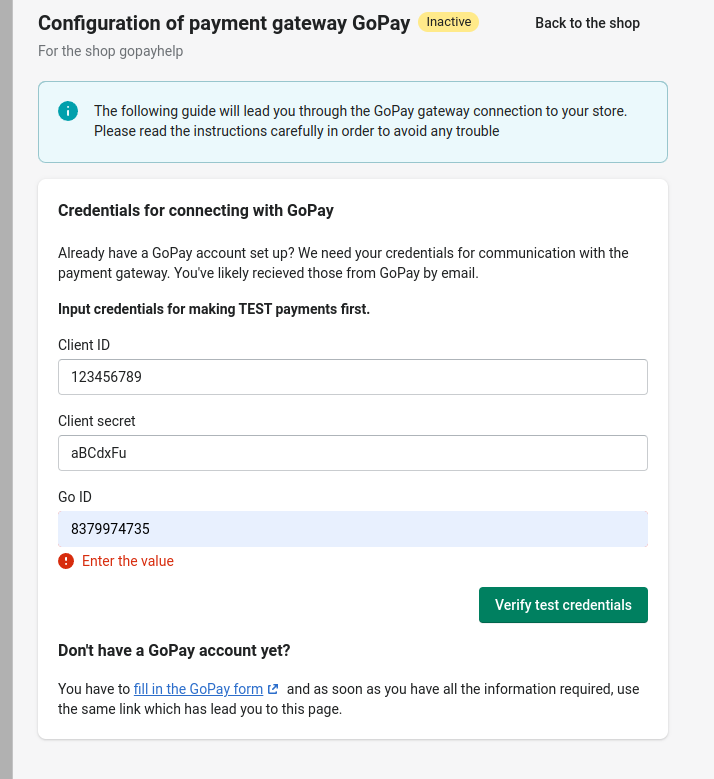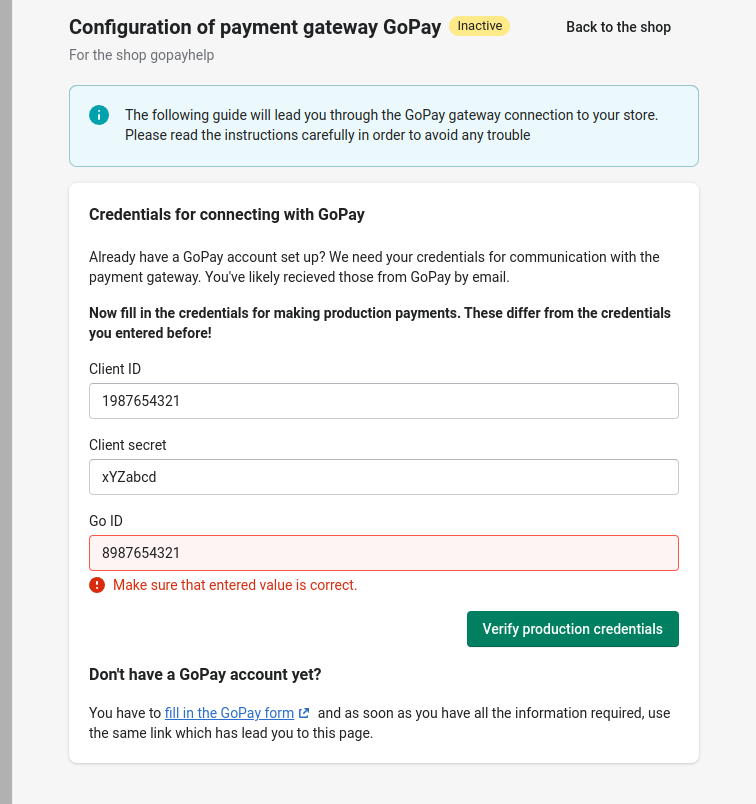 On the next page please click Activate at the top and then Activate GoPay at the bottom right of the next page. This will make the payment gateway active.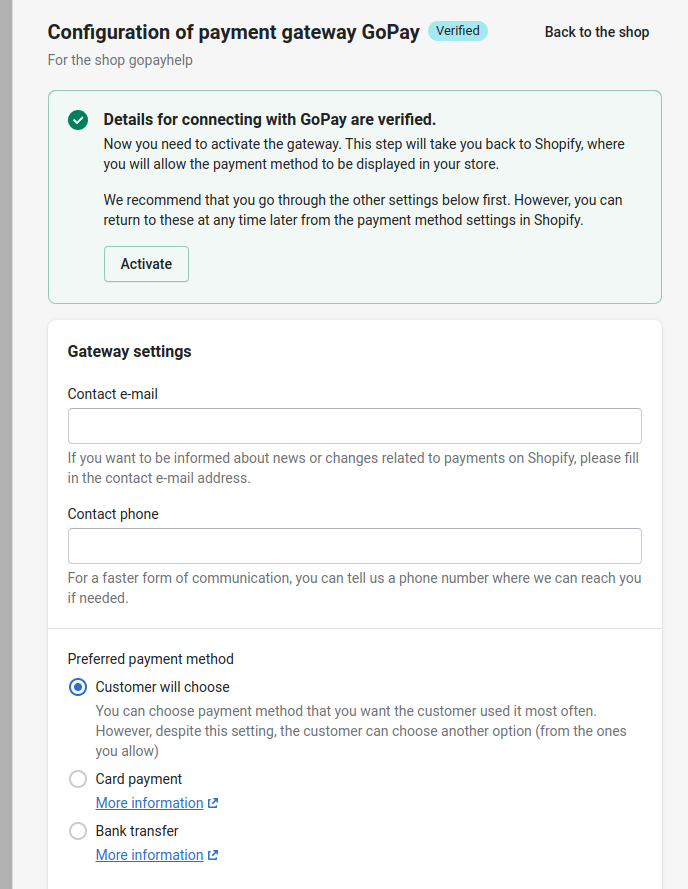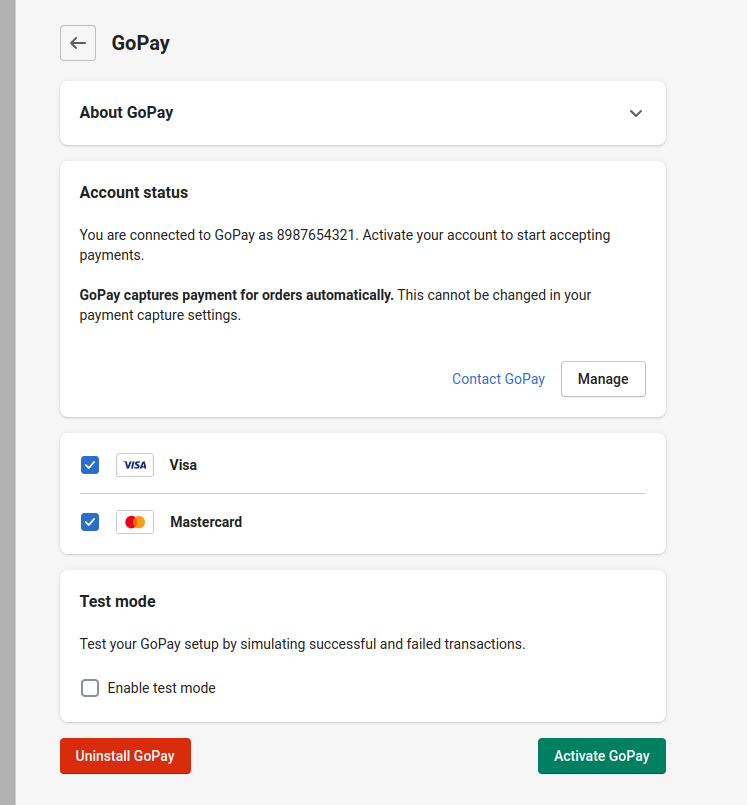 In the payment gateway settings you can choose:
Preferred payment method - the payment method for which the payment gateway will be opened. We recommend leaving the "Customer will choose" option on the first one, so that customers will be offered all the payment methods you have enabled*
Preferred gateway language - payment gateway language. If you select "Automatic", the payment gateway will be displayed in the browser language
Payment description for a customer - order description that will be displayed on the payment gateway
To get to the GoPay settings please click Settings -> Payments in the Shopify admin, then click Manage in the box that says Provider: GoPay. Here you can activate test mode or click Manage to get into the configuration.