Basic features of the Redirect payment gateway
Do you want to provide your customers with seamless payments, but you are fine with redirecting? Go for the Redirect variant.
The basic difference between the Inline and Redirect variant of the payment gateway is redirecting customers to a separate page of the payment gateway, during the checkout process. The Redirect variant is secured with a green SSL certificate and the address is always https://gate.gopay.en/. The Redirect variant doesn't show up above the page of your e-shop, but customers can see it at the separate page where there is a grey background.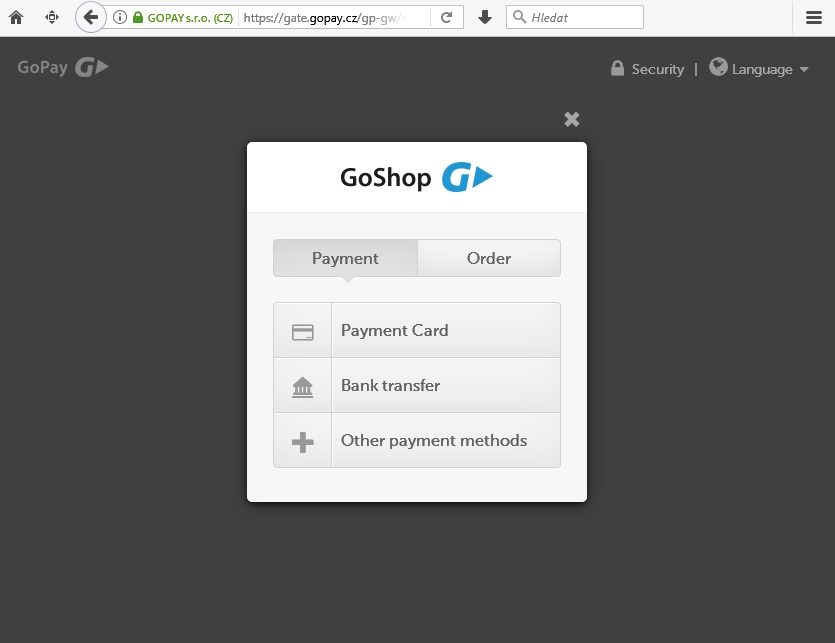 The configuration of all the payment gateway variants enable selecting a payment method during the first step. But there's a different setting that enables skipping this step if customers select a payment method at the merchant's side. It depends on preferences and the type of a checkout process.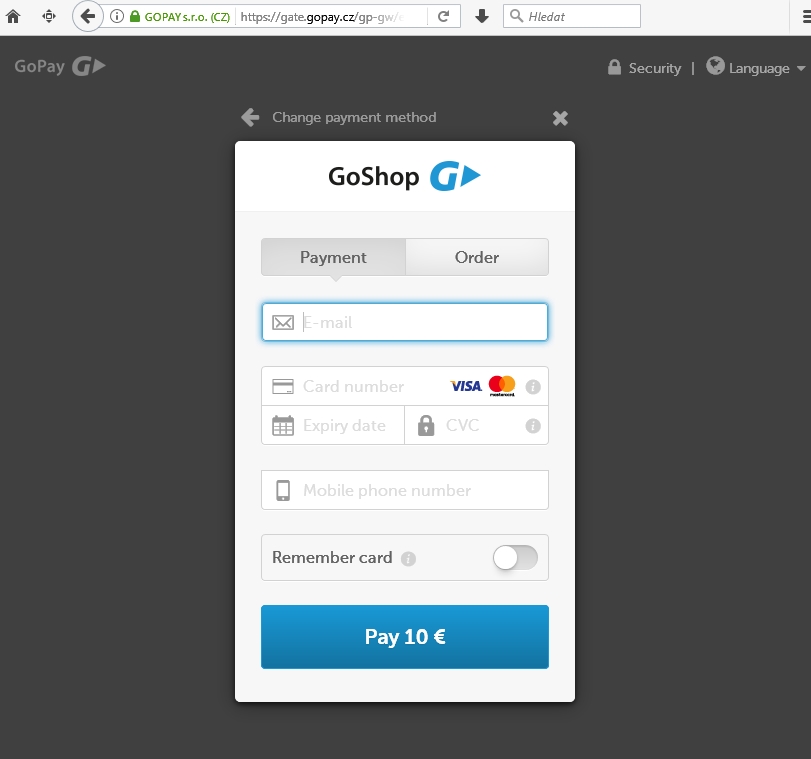 By passing information about payment methods, customer's e-mail, their name or a delivery address to the payment gateway you can save your customers a lot of time so that they won't have to enter such information again every time they pay.