How to sign in to business account or reset password
Not sure how to sign in to your business account or can't remember your password? Look at the following steps and sign in or recover your access in a blink of an eye.
By clicking on the "Sign in" button on www.gopay.com/en you can sign in to your business account.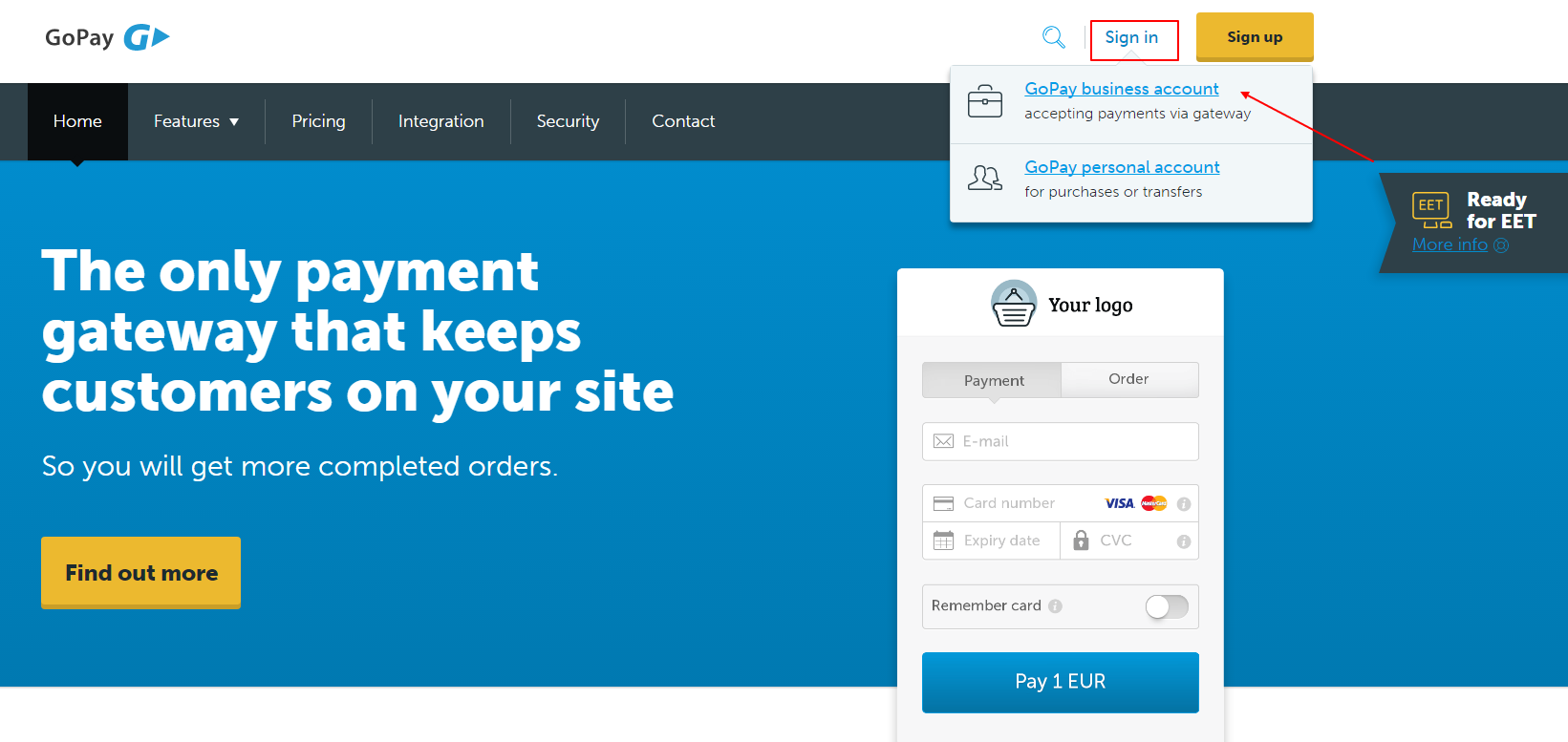 Now you see a login form to the GoPay business account. Please type in your user name and password. You always receive the production credentials in a text message at the moment of switching your sandbox environment to the production one. Should you not have received your production credentials, please contact our customer support. You can view the login form here.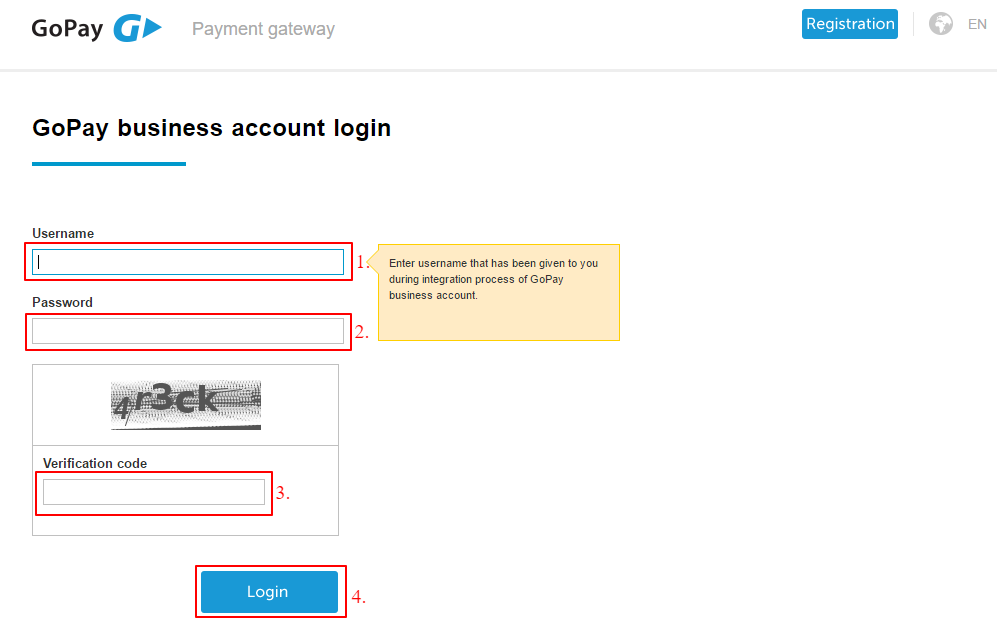 GoPay's tip:When logging into the business account, please enter your user name (not your e-mail).
For security reasons it is not possible to reset the password from the website. Please contact our customer support in case you need to reset your password. We will do our best to respond within 24 hours (working days only) and send you a text message with a login name and a new password. Please write your password down and keep it safe. You can also change it in the settings.